"Fill The Void!"
This article is a stub. You can help the Alli Fitz Wiki by adding more information to it!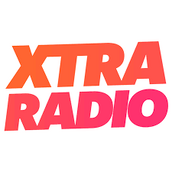 XTRA Radio is an American radio station. On October 13th, 2017, they interviewed Alli Fitz.
Interview
What were your inspirations behind writing 'Fill The Void' and 'Disease'?
My inspiration for writing "Fill the Void" was this guy I had a "thing" with. I thought we had something, but boy was I wrong. My inspiration for 'Disease' was a relationship I was in that turned out to be toxic, like a disease!

What are your favorite Lyrics from 'Fill The Void' and 'Disease'?
My favorite lyric in "Fill the void" is definitely the bridge where I say, 'Oh darling you, you put your hex on me. But you know I broke the chains and now I feel so free' because it's such an empowering part of the song. I'm literally saying I broke away from "him" and the toxic relationship, And now I'm free. My favorite lyric from 'Disease' is 'from girl to girl up in this place just treating love like it's a race, he thinks he'll finish first, but babe expect the worst.'

Is your album done/do you have any idea when it will be released?
No, my album is not completely finished but I do have a few songs done already!

What is your favorite song on the album/why? (if you don't want to reveal the title of it can you just describe it a little?)
Well my album isn't done yet but so far my favorite song I've written (I can't say the name yet) is kind of like an open letter to all my girls who've been through what I mention in the song. I wish I could say more but I can't yet!

What artist(s) do you look up to the most?
The artists I look up to the most are definitely Demi Lovato, Dua Lipa and Zara Larsson. I love them so much because they have such powerful voices and are able to showcase them Live. They're incredible.

When did you realize you wanted to start creating music?
To be honest I've always wanted to create music ever since I was about 8. I would always go into my basement with my sister and sing, write songs, and dance for hours. I remember even putting on a full concert for my mom once.

What is your favorite song at the moment?
My favorite song at the moment is 'Genesis' by Dua Lipa. I actually covered it on my YouTube channel!

What is your favorite part about being an artist? Performing, writing, recording, or something else?
My favorite part about being an artist is to be able to record and perform my songs live to the people who support me. I love being able to sing the lyrics to my own song that I wrote, and see people singing them back to me. It's just great.

What's up next for you and your career?
What's up next for me?? hmm definitely doing more live shows for my #FITZFAM.
Community content is available under
CC-BY-SA
unless otherwise noted.